Uber / Lyft – Free Uber & Lyft Rides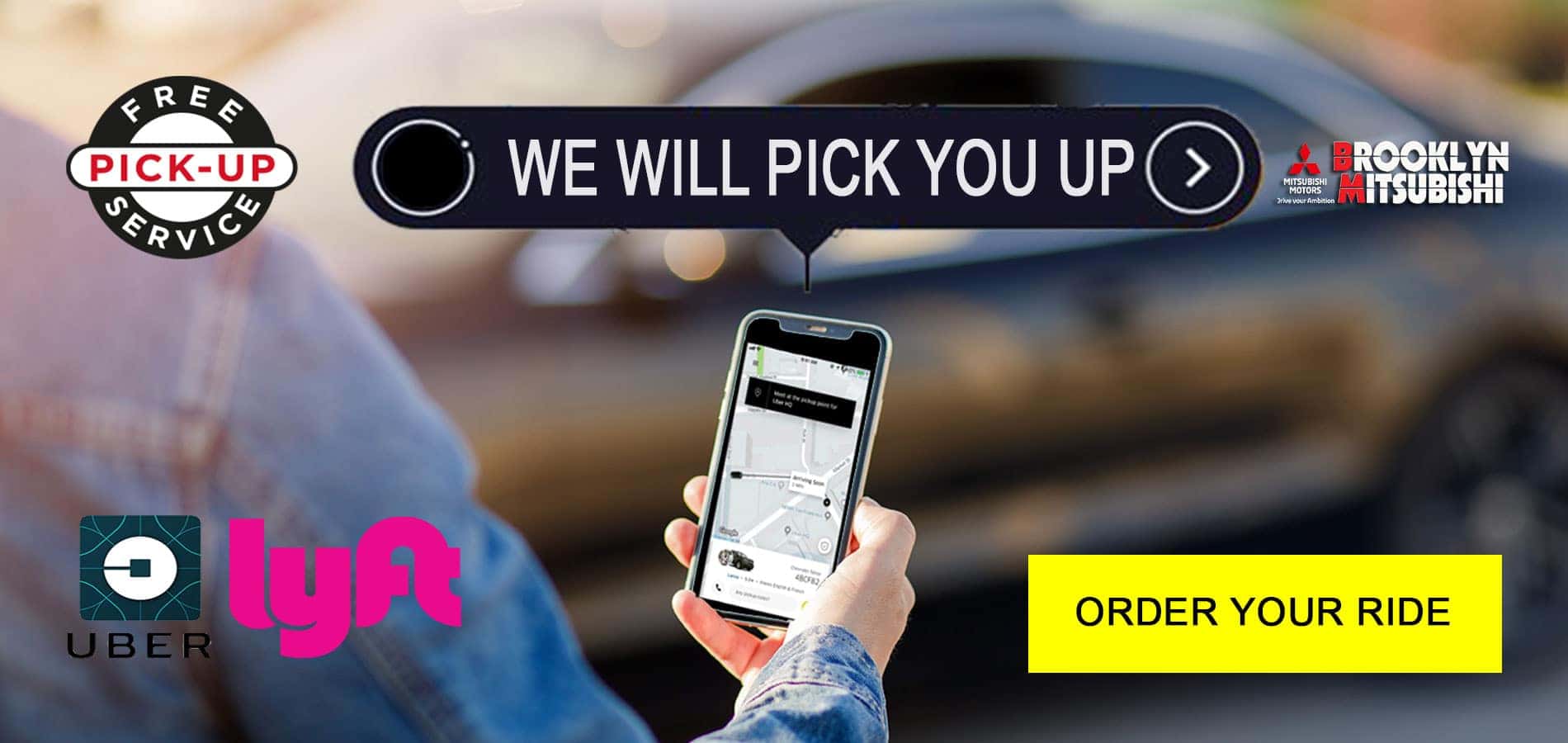 Interested in purchasing a car, but don't have a way to get to the car dealership? If this is the case, we have a solution for you. At Brooklyn Mitsubishi, we have partnered with Uber and Lyft and are offering free uber rides or free Lyft rides to customers who would like to shop for a car. Your Uber or Lyft ride is on us, all you have to do is reach out to a member of our staff.
To receive a discount Uber ride through Brooklyn Mitsubishi, you must live in either the Queens area or the Brooklyn area. Those who are located in either Queens or Brooklyn can call our Brooklyn Mitsubishi dealership at (718) 345-1600 and ask for the "El Patronn special." With this special, receive a discount Lyft ride to our location on us. All you need to do is provide a member of the Brooklyn Mitsubishi team with your address and some contact information.
Eyeing a car on our lot? Become the proud owner a new vehicle when you take advantage of the free Uber rides and free Lyft rides our dealership is offering to customers through the El Patronn special. It is our goal to make the car buying process as easy as possible for our clients, which is why we are offering this outstanding special. Whether you're looking for a brand new Mitsubishi, or a high quality used car or SUV, we have what you're looking for on our lot. To see all of these cars for yourself, make sure to call our dealership and arrange for a discount Lyft ride or discount Uber ride. We look forward to meeting you and showing off the available vehicles we have on our lot to you, so make your way to to the Brooklyn Mitsubishi showroom at 5910 Church Ave. in Brooklyn, New York, via a free Uber or Lyft ride, today!