The Best Mercedes-Benz You Can Buy Today
Just because a vehicle is a luxury doesn't mean it's out of your budget. At Brooklyn Mitsubishi, we have a variety of pre-owned luxury vehicles that are priced right. You can get behind the wheel of your dream vehicle without breaking the bank. To learn about the best Mercedes-Benz you can buy today, continue reading.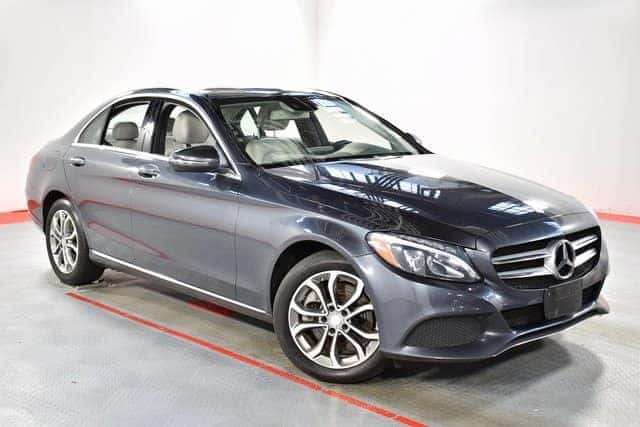 At Brooklyn Mitsubishi, we have several luxury vehicles for you to choose from. Whether you prefer Acura, Audi, BMW, Cadillac, Infiniti, or Lexus, we have a car for you. We also have the 2016 Mercedes-Benz C300 for you to check out.
The C300 is Mercedes-Benz's most successful vehicle in America, and for good reason. The vehicle is sporty, luxurious, and fun to drive. Climb into the cabin of the C300 and you are greeted with aluminum toggle switches, black ash wood, and supportive seats. The dashboard is streamlined and easy to read and there are plenty of convenient technology features to enjoy.
An 8.4-inch infotainment screen allows you to access the C300's infotainment system. If you want to stream music or access navigation apps, this Mercedes-Benz sedan has you covered. The screen is propped up on the dash, making it easy to see without being distracting.
The 2016 Mercedes-Benz C300 is powered by a 2.0-liter turbo inline-four engine with direct injection. This engine is mated to a seven-speed automatic transmission and achieves up to 241 horsepower at 5,500 rotations per minute (rpm) and 273-pound-feet of torque at 1,300 to 4,000 rpm. If you're looking for a powerful luxury sedan, the C300 is made with you in mind.
To get behind the wheel of this outstanding luxury vehicle, visit Brooklyn Mitsubishi. Our new and used vehicle dealership is located at 5910 Church Avenue in Brooklyn. We hope to show off our luxury vehicles to you soon!