How to Program a Mitsubishi Key Fob

Your Mitsubishi key fob offers quick, easy, and secure access to your vehicle – but what do you do when you click the buttons and nothing happens? While Mitsubishi key programming instructions are easy, some drivers around Manhattan and Queens find themselves with questions about just how to utilize this compact technology. In this guide, we'll detail both how to program a Mitsubishi key fob and how to change battery in Mitsubishi key. Let's take a look with our team at Brooklyn Mitsubishi.
---
Mitsubishi Key Programming Instructions
Sometimes your Mitsubishi key fob loses the connection with your car and stops responding to your commands. This can happen if your car loses power and resets. The good news is that reprogramming the key can bring it back to life in minutes from the comfort of your The Bronx garage. Just follow these steps:
Hold both the lock and unlock button until the lights flash three times.
Let the buttons go.
Push the unlock button until the light flashes two times. Your car is synchronized.
Test the connection to make sure everything is working properly.
If you run into any problems, feel free to contact our service department for extra tips and tricks!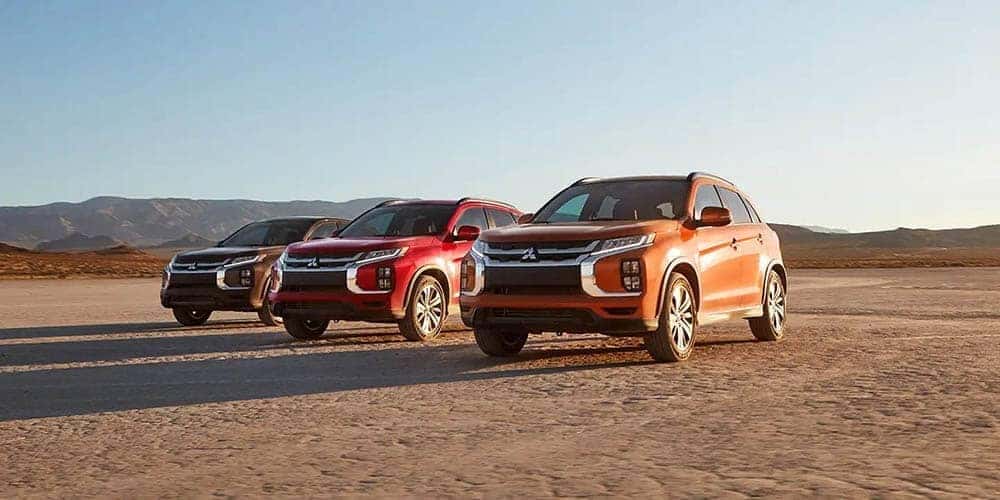 ---
Change the Battery in a Mitsubishi Key
You've tried reprogramming your key, but your Mitsubishi key fob still seems completely unresponsive. What should you do? You might have a dead battery. Here are the simple steps to change the battery in Mitsubishi keys:
Grab a flat-head screwdriver and a pack of 2032 batteries.
Pull out the key.
Find the indentation at the top of the fob.
Insert your screwdriver and twist until the fob pops open.
Pop the old battery out and replace it with the new battery.
Reassemble the fob case and press firmly to close.
Reinsert the key.
Not sure what batteries you need? Our parts department can help you find your Mitsubishi Mirage or Mitsubishi Outlander key fob battery size, so feel free to reach out for more information.
---
Learn More With Brooklyn Mitsubishi
At Brooklyn Mitsubishi, we're here to help with all of your automotive needs! From programming your Mitsubishi key fob to getting quality maintenance work in Brooklyn, our team is here for you. Contact us with any questions!
More From Brooklyn Mitsubishi
Many types of vehicles are available today from a host of manufacturers. When buying a vehicle, whether it is new or used, buyers will want to be sure they are getting the best. One of the names that springs to mind is Mitsubishi. A dealership in Brooklyn can help drivers to find the perfect next…

If you're looking to purchase a new Mitsubishi, you have likely heard about their intuitive Mitsubishi Connect system. This gives drivers the ability to access their vehicle information anywhere, and includes various features not yet seen from competitors. Make your drive around Brooklyn and Manhattan easier with the intuitive Mitsubishi Connect. Features of the Mitsubishi…

Whether you are cleaning up after kids or simply want to freshen up the interior of your car, it's important to know how to clean car seats. The steps you take will differ depending on whether your car seats are cloth or leather upholstery, as each material has its own unique characteristics. Find out how…