Five Stars for the 2020 Mitsubishi Eclipse Cross
There are a lot of reasons people have a favorite car, truck, or SUV. It could be because it was their first car. It could be because it was a loved one's favorite car. It is oftentimes because of performance, fuel efficiency, off-roading capabilities, or any other number of reasons. But for some people, safety is the most important feature in a vehicle, so their favorite vehicle is the one that is safest for them and their families.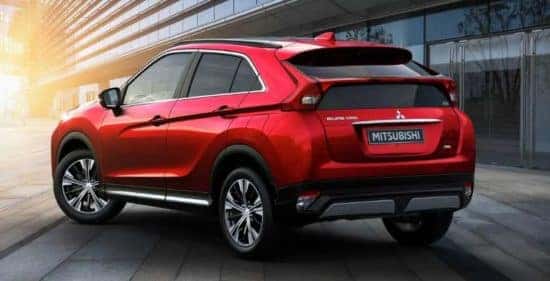 That's why we here at Brooklyn Mitsubishi wanted to share the results of the National Highway Traffic Safety Administration's latest crash tests on the new model year vehicles just being released. The 2020 Mitsubishi Eclipse Cross received 5 stars and we couldn't be prouder.
NHTSA Ratings
The NHTSA holds all vehicles and their components to the highest standards of quality and safety with its testing and subsequent reviews. The 5-star rating is their highest honor and the new 2020 Eclipse Cross checks off all of the numerous boxes that come with an NHTSA test and inspection. They rate for dozens of criteria, including visibility, handling, frame strength, airbag effectiveness, and many others.
Driver Assist Technology
One of the reasons that the all-new Mitsubishi Eclipse Cross is so highly rated is because of all of the incredible safety technology coming out of the Mazda Corporation today. This includes specific monitoring technology that can intervene to help a distracted driver avoid an accident.
So if you would like to stop reading and start seeing in person what is so great about the 2020 Eclipse Cross, then head on over to 5910 Church Avenue in Brooklyn. You will find the friendly associates at Brooklyn Mitsubishi ready to help you!