Find the Best College Vehicle in Brooklyn!
Are you a college student or the parent of a college student? If you are, you may be in the process of looking for the perfect college car. An ideal college car is reliable, spacious, and affordable. To learn how to find the best college vehicle, keep reading.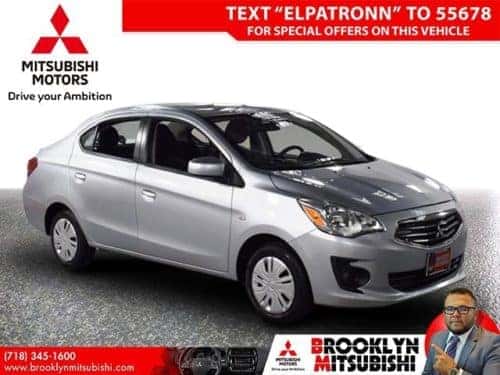 Heading back to school means you're packing your car with dorm room essentials, textbooks, and clothes. You want a college car that is spacious enough to handle all of these items, but not so big and bulky that it's hard to park once you arrive. Consider a sedan with generous trunk space or a compact SUV that is agile and functional.
Another thing you're looking for in a vehicle is gas mileage. If you're a broke college student, paying for gas can be a serious setback. A fuel-efficient vehicle can save you trips to the pump, reducing the amount of money you spend on gas so you can spend more money on college essentials like textbooks, rent, and meal plan money.
You want a reliable vehicle when heading back to school. The last thing you want to deal with in the middle of the semester is a broken-down car. Rather than shopping with unreliable dealers, think about visiting Brooklyn Mitsubishi.
Affordability is key for college students. As you search for the perfect college car for your needs, check out Brooklyn Mitsubishi! We have an extensive selection of college-friendly vehicles that are affordable, reliable, and high-quality. Check out our new Mitsubishi sedans and SUVs, or opt for our pre-owned vehicle selection. Whatever your personal style and taste, we have a suitable vehicle for you. Find Brooklyn Mitsubishi at 5910 Church Avenue in Brooklyn, or give us a call at 718-345-1600 today!